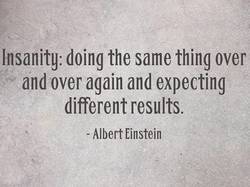 Still Waters brings a fresh, new, state-of-the-art approach to give you an edge to overcome the challenges you will need to overcome to have a successful recovery. We use an online assessment tool, a web-based recovery program, internet-based counseling meetings and a mobile recovery app to bring treatment to you. Our use of modern technology minimizes barriers such as transportation, time off from work, childcare and most of all a busy schedule. In return our programs use of technology helps to maximizing our clients' relapse prevention skills and giving them added support while reducing time sitting in classes at a treatment center.

​
Still Waters licensed outpatient
substance
abuse treatment program offers a range of services including online assessments,
intensive outpatient treatment,
extended outpatient treatment and
aftercare. In addition, we offer help and support for for non-substance abuse addictions
such as work, internet or sexual addictions
as well.
---
---
What is an Addiction?

An addiction is a behavior that causes problems in a person's life. Usually an addiction affects one or more of the following areas: work or school (e.g., attendance problems, being tardy or performance issues), relationships (e.g., communication problems or trust issues), emotional health (e.g., difficulty expressing feelings, increased anxiety or depression), physical health (e.g., illness or decreased physical capacity), mental health (e.g., decreased memory, mental performance, sleep issues) and spiritual health (e.g., loss of faith or loss of interest in spiritual activities). If you or a loved one have a concern feel free to contact us with your questions or concerns.